Get the best deal in terms of cash for your unwanted car from Cash for Cars Rosebud and get paid on the same day. Sell any used, old, scrap or broken car to our company. We offer to pay a maximum of $9,999 for all unwanted cars. 
There is absolutely no need for you to look any further. With the number of benefits that we offer at Cash for Cars Rosebud, you wouldn't have to think twice about making a deal with us. We do not only offer top dollar cash, but we also offer old car removal in Rosebud for free. 
Many of the scrap car buyers promise you a nice price for your unwanted car but not all will pay it in cash as quickly as we do.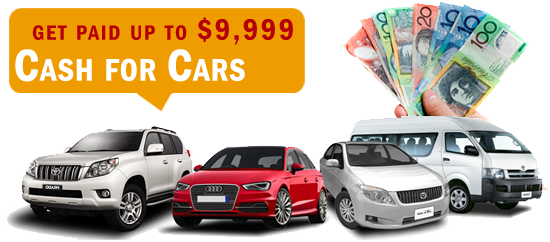 Best Cash for Old Scrap Cars Rosebud
With Cash for Cars Rosebud, people can get up to $9,999 cash for their unwanted car. First, we assess your car over the phone or email and when you confirm it, we send our team to pay the money.
If you currently own an old, used, junk or wrecked car that you want to get rid of. The best choice for you would be to sell it to the trusted scrap car buyers. We happen to be one of the highest paying junk car removals in Rosebud. 
We first assess your vehicle without any additional charges and then pay you instant cash for it on your doorstep. When we arrive at your location to buy your unwanted car, we make sure to come prepared to pay you right on the spot. Even if you prefer a bank transfer, we make sure to do that in less than 24 hours as well.
Types of Cars

You can give us a call for safe and convenient removal of your car. Our LMCT permit gives us full authorization to buy any damaged, accidental, unregistered or crashed car in exchange for cash from anywhere in the suburb. Nevertheless, we accept all used, old, junk, scrap or broken cars in Rosebud.
At Cash for Cars Rosebud, we purchase all cars, trucks, minivans, vans, 4wds and SUVs.
Make & Models
Our scrap car buyers have years of experience in dealing with all kinds of cars from various popular and unpopular makes. As a result, Cash for Cars Rosebud deal in all models of these top brands; Honda, Nissan, Mazda, Hyundai, Toyota, Suzuki, KIA, Subaru, Renault, Ford, Peugeot, Volvo, VW, BMW, Audi, Mitsubishi, Holden etc. If you have any other model, no problem. We will buy that too.
Fastest Car Removal Service Rosebud
In addition to our top dollar instant cash payments, we guarantee you the fastest car removal service in Rosebud. No matter where in Rosebud are you situated, we offer to remove your unwanted, old or scrap car within one day. Not everyone offers the same day removal as well as it being completely free of charge. 
At Cash for Cars Rosebud, our towing service is popular for being timely, hassle-free and cost-free. All you need to do is tell us your exact location and the date on which you want us to remove your car. 
We manage to access all near and remote sites without any hassle. Even if you have an unregistered car stranded by the road anywhere in Rosebud, we will buy and remove it.
How to Sign up with Cash for Cars Rosebud
To sign up with Cash for Cars Rosebud for a free evaluation of your vehicle and earn instant cash for it, you need to follow these simple steps.
Call our customer support or sign up for a quick quote online.
Provide us with the basic details of your unwanted car; make, model, mileage and overall condition
Tell us you contact information.
Tell us your exact address.
Schedule a suitable date and time for towing that is most convenient to you. 
And finally receive the cash for your unwanted car right when our team arrives to tow your car.
Important Things to Do Before Selling a Car
We have a very hassle-free routine. And to make the process even quicker and more convenient, Cash for Cars Rosebud suggest our clients to get their car ready before our team arrives at your location. You can do that by clearing all your personal items from your car. Double-check the trunks and all small compartments to make sure you don't lose anything in there.
Before our arrival, take the number plate off of your car, you may later need to return it to the concerned authorities and you can apply for registration refund if that has been registered with VicRoads.
Though these are just a few small things, it makes much of a difference and helps save a lot of time for both, us and yourself. To avoid any hassle, make sure to keep the authentication of your ID handy. Along with the proof of authorization to sell your unwanted car. 
What Other Services We Offer
At Cash for Cars Rosebud, we have the best cash for cars offers. Apart from cash for old and scrap cars, some of our other top services are as follows
Cash for trucks
Cash for old cars
Free junk car removal
Cash for vans
Damaged & crashed cars
Cash for unwanted cars
Scrap car buyers
Top cash for used cars
We are your local auto recyclers and you can find us by searching car wreckers near me in Rosebud Victoria. To get any service, you need to contact our relevant department.
---